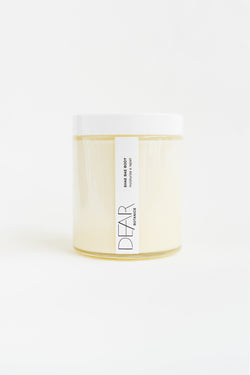 Dear Botanics Shae Bae Body Balm
SHAE BAE BODY For moisture all over. Shae butter is skin food that moisturizes, tones, soothes and repairs. The peppery and woody blend of essential oils has been crafted to work in symbiosis with your gut brain axis.
HERO INGREDIENTS Organic virgin shea butter, organic essential oil blend.
Sold in a 6 ounce glass jar.
APPLY Add as desired to areas that need extra moisturizing attention.