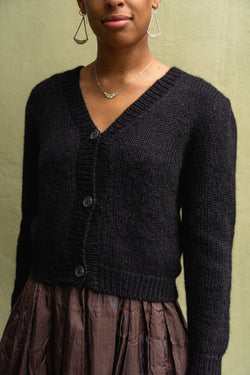 Yanawara Aymarita Cardigan in Black
Refresh your wardrobe with the Aymarita alpaca cardigan. This timeless style features high-quality alpaca fluff for a luxurious feel and a button-front all-season design. You'll love this stylish and versatile piece with a romantic, crop length fit.
90% alpaca & 10% acrylic for fluff feel, and100% recycled buttons.
Handmade in Bolivia by Zacarias and Angelica.
Aymarita means dear Aymara woman in Aymara language.