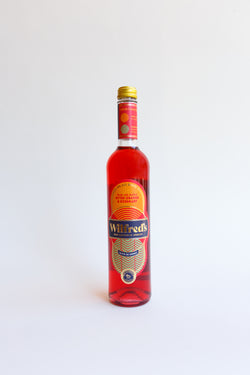 Wilfred's Bittersweet Aperitif
Wilfred's non-alcoholic aperitif makes the perfect spritz. It's a delicious blend of rosemary, bitter orange, rhubarb and clove – bittersweet, wonderful body and beautiful color. Make a spritz! Simply mix 1 part Wilfred's with 2 parts Premium Tonic, add ice and garnish with orange.
This premium aperitif won Britain's #1 non-alcoholic drink at the 2020 Great British Food Awards. It's a must try.

500 ml bottle
0% Alcohol


Free from artificial sweeteners and colors

Only 21 calories per serving

Water, Natural Botanical Distillates and Extracts, English Beet Sugar, Citric Acid, Natural Concentrates, Potassium Sorbate, Sodium Benzoate